The 2016 ALASKA SHIPWRECKS Calendars are available for order at LULU.com. I have added more eye popping photos and jaw dropping descriptions. Order early and avoid the Christmas Rush. Here is the link where you can review the calendar and order copies:
This is the upper page from January 2016: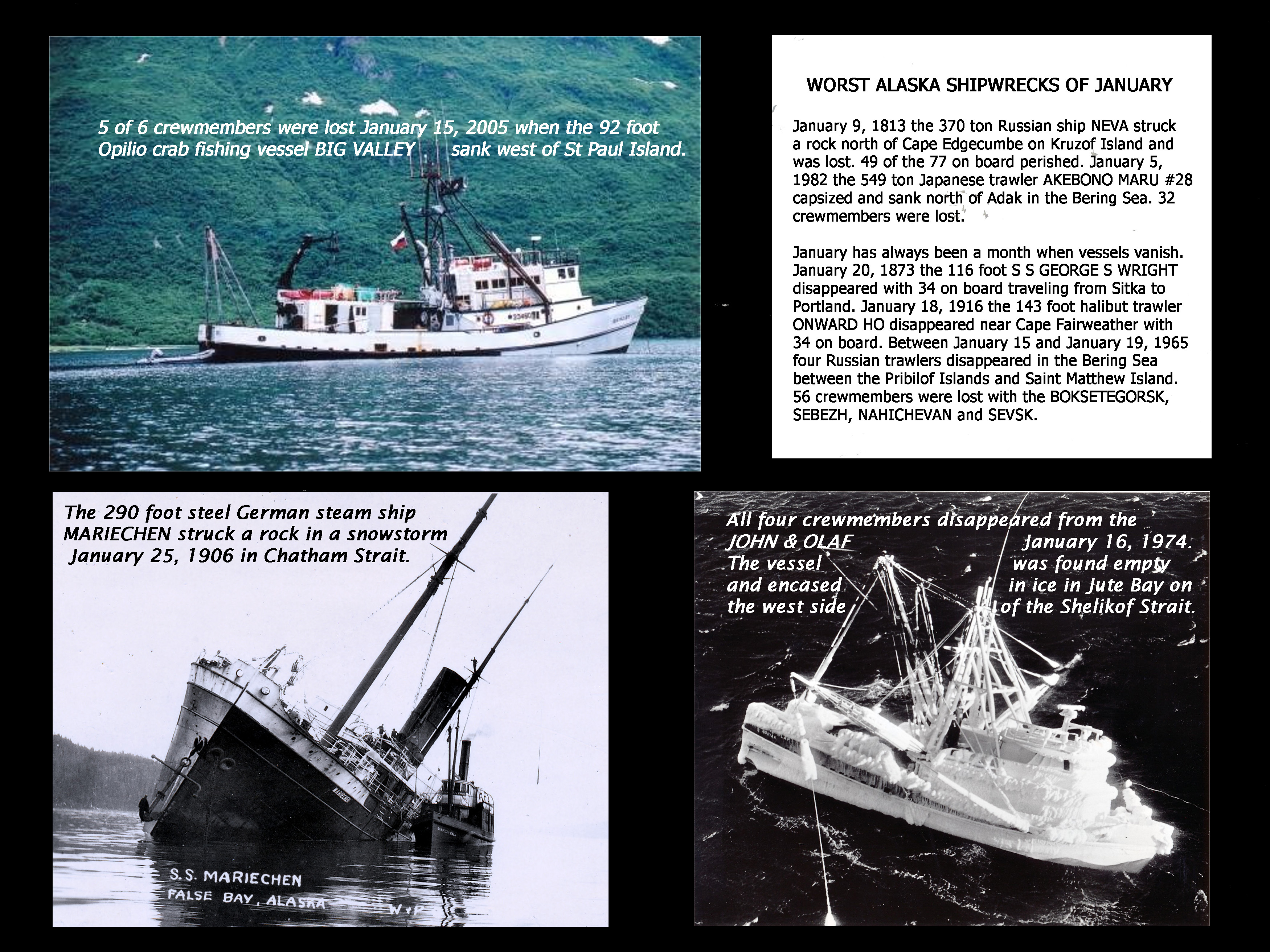 The lower page gives details of the most significant Alaska Shipwreck for each day of the month.