The 2022 ALASKA SHIPWRECKS CALENDAR is ready. Getting anything in a hurry this year is out of the question so I would order as early as possible, especially if these are for Christmas presents. The best way to get any of my publications is to do a word search for "Captain Warren Good" or "Alaska Shipwrecks" at Lulu.com which is where I publish all my stuff. Thanks for your support and Happy Holidays to come.
The back and front of the 2022 ALASKA SHIPWRECKS CALENDAR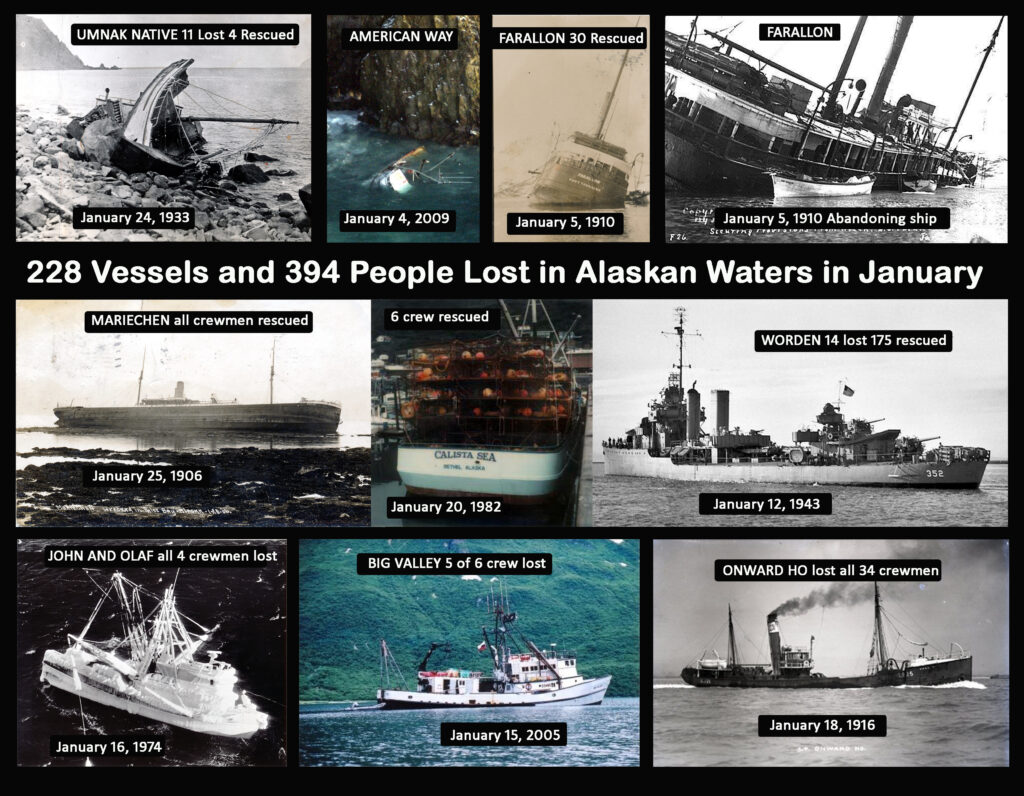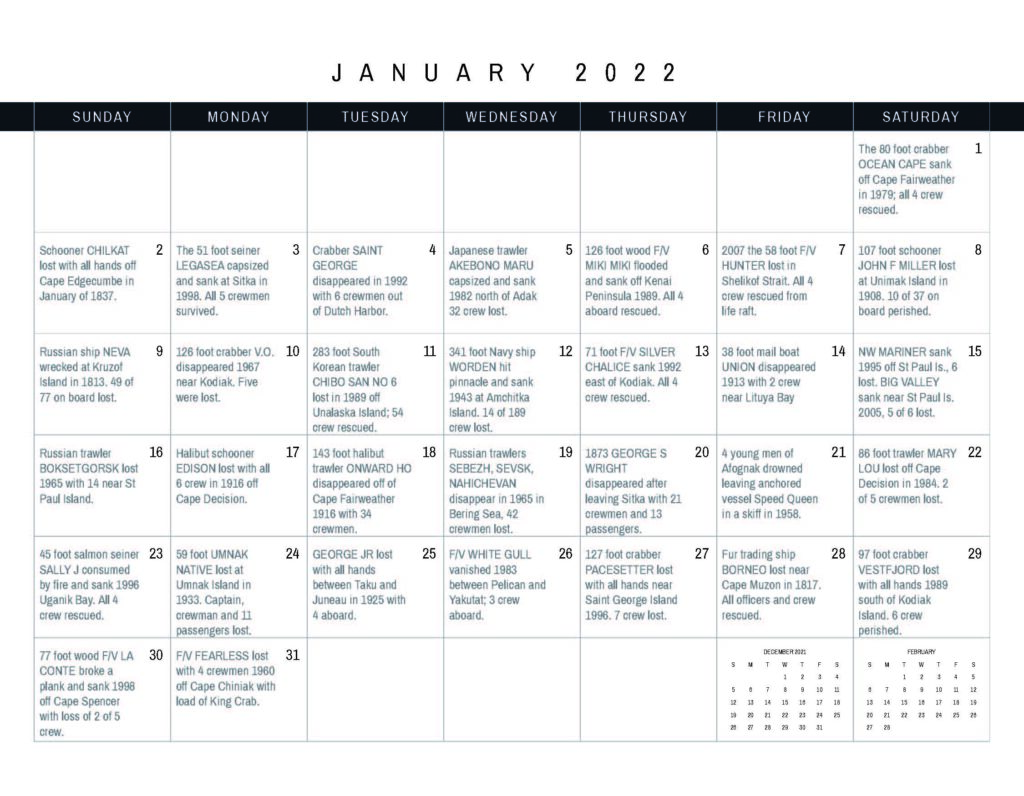 There is also a link in the Alaska Shipwreck Store that will connect you to my author spotlight at Lulu.com.
My book ALASKA SHIPWRECKS – 12 MONTHS OF DISASTERS is a good compliment to the ALASKA SHIPWRECKS CALENDAR. It is a month to month accounting of the most significant Alaska shipwrecks with transcribed stories taken directly from survivors. It is also available from Lulu.com.