February 20, 1975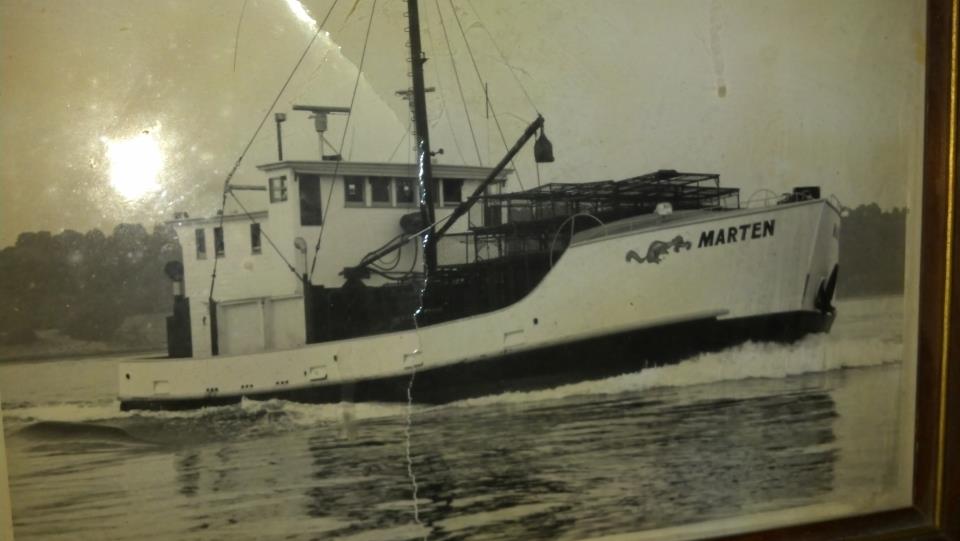 The 90 foot wood hulled fishing vessel Marten struck a pinnacle off of Spruce Cape four miles north of the town of Kodiak and sank. Two of the four crewmen swam away from the wreck and clung to a cliff all night through a snowstorm.  Only one survived, Jeff Alexander, who had the lowest body temperature ever recorded in a living human when he was taken to the hospital.  Mike Rowe, Jim Rich, and Deere Alioski were lost.
April 22, 1975     Cliff Matthews and Ron Walsh were lost when their small unnamed skiff foundered at Seven Mile Island in Valdez Narrows.  Both were 17 year old Seniors at Valdez High School. A three inch hole was found in the hull of their home made craft.
June 16, 1975     The gillnet fishing vessel Cynthia Rea grounded and sank on Zarembo Island, 30 miles south of Petersburg.  Three people were lost.
June 21, 1975     Frank Phillips of North Bend, Oregon was lost when his 32 foot diesel fishing vessel Forrester collided with the Alaska State Ferry Malaspina and sank in Olga Strait.
August 21, 1975     A captain's two daughters lost their lives when an unnamed fishing vessel capsized near Cordova.
September 16, 1975     One person was lost when an unnamed fishing vessel capsized while fishing for reds in Vallenar Bay, north of Ketchikan.
November 4, 1975     Robert (Bob) Dennison was lost off of the fishing vessel Airedale while fishing crab in the Bering Sea.  He was washed off of the side of the boat while chaining down a load of crab pots to the side rail.
December 7, 1975     The 89 foot shrimp fishing vessel Western went missing in the northern Gulf of Alaska in a storm after issuing a Mayday.  She was on her way up from Seattle with her last Port of Call at Pelican bound for Kodiak.  No sign of the Western or the three crewmembers was ever found.  Lost were Clifford Huddleston, Carl Pedersen and Vernon Pound.
December 20, 1975     One person was lost when an unnamed fishing vessel capsized at Peratrovich Island near Klawock.