The 2020 ALASKA SHIPWRECK Calendars are now available.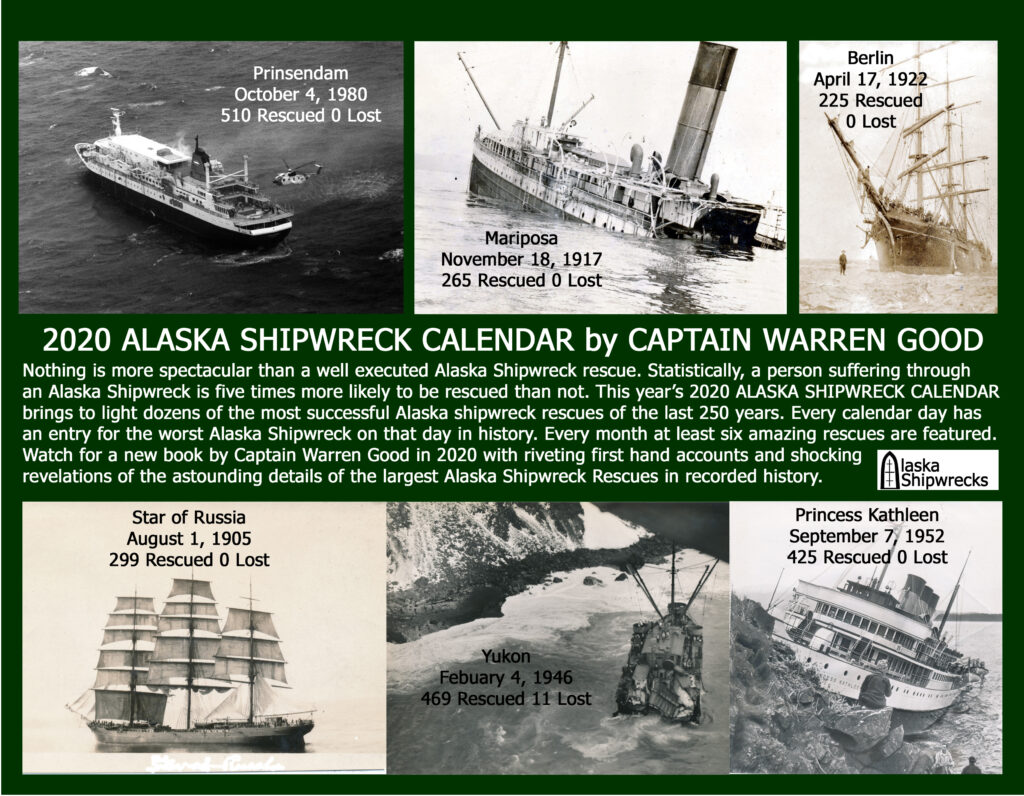 ALASKA SHIPWRECK calendars and books can be ordered individually or in bulk at LULU.com by searching "Alaska Shipwrecks" or "Captain Warren Good". The partner book "ALASKA SHIPWRECKS – 12 MONTHS OF DISASTERS" is also available at the same site. The book is a month to month accounting of some of the most significant shipwrecks with first hand stories as they were told by survivors of some of the disasters. Also on the ALASKA SHIPWRECK calendars, each day of the month has a notation for the worst Alaska shipwreck of that day in history. If we continue to remember these disasters it may help avoid them in the future.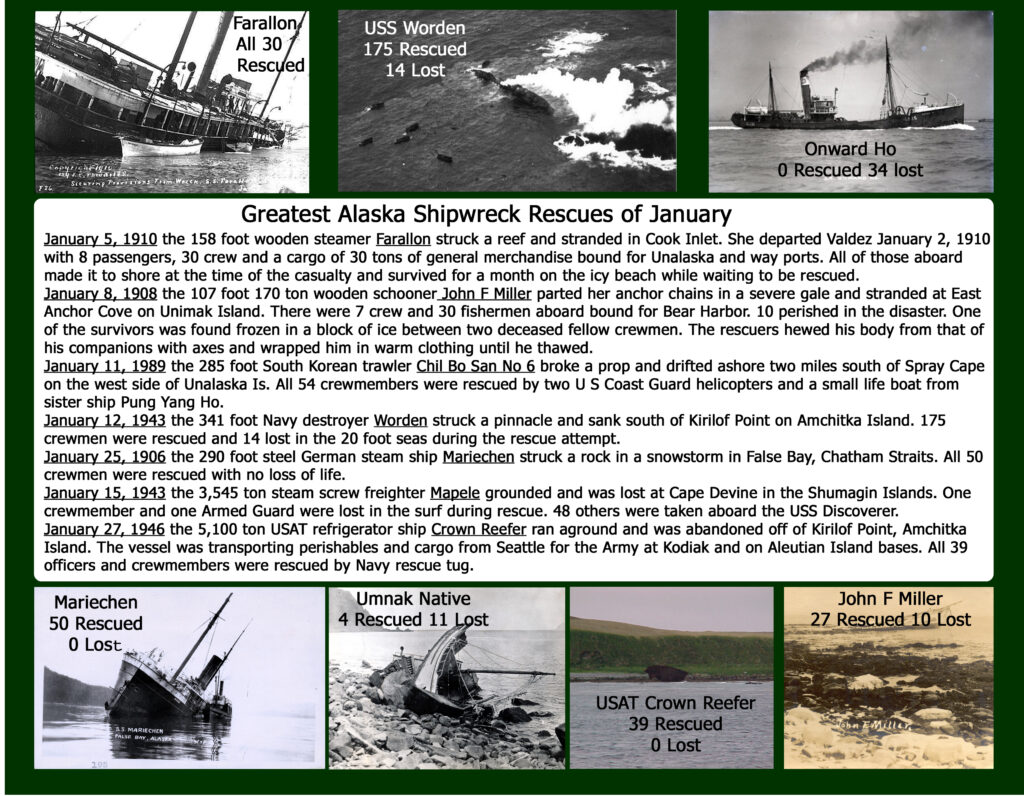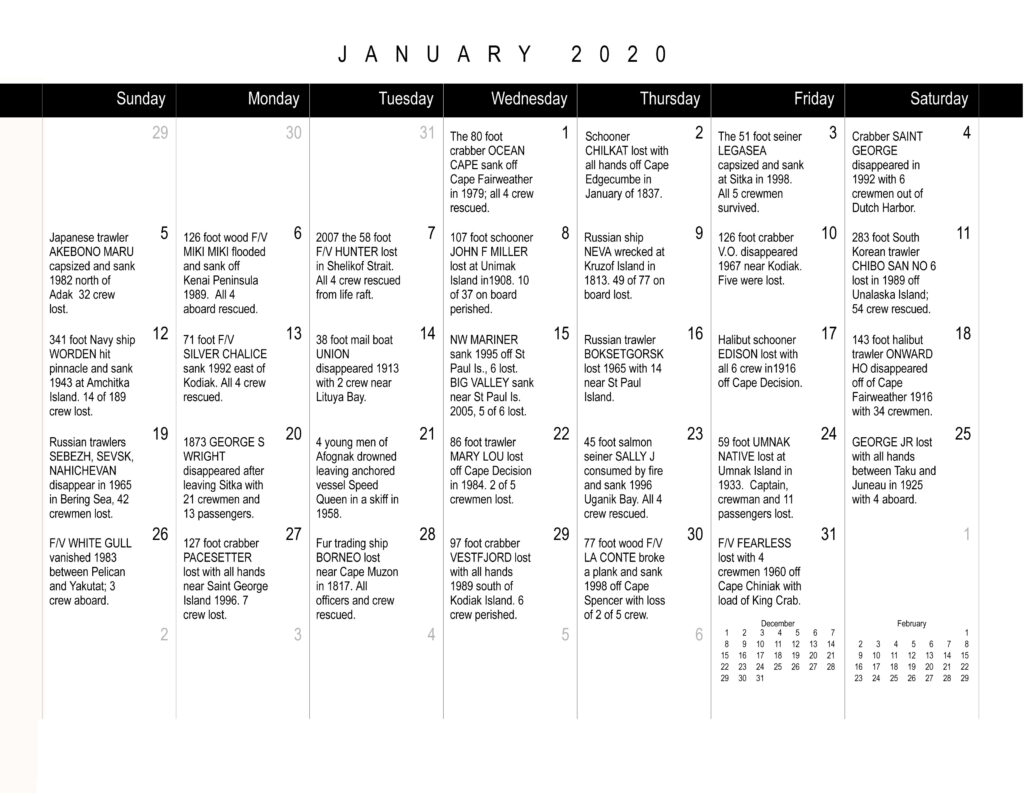 The books and calendars are printed on demand so be sure to allow plenty of time for your orders.